Where will you be playing games on March 30th?
First, listen to Felicia Day and Wil Wheaton announce #TableTopDay
If you haven't yet, watch Wil play Star Fluxx on TableTop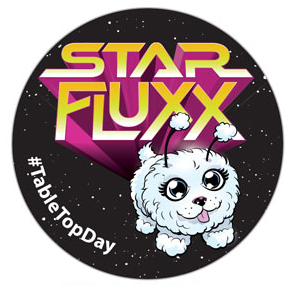 And if you live near the DC Metro area, come to our TableTopDay event in College Park and Play Games with The Looneys!  Get a Cute Fuzzy Alien Creature (on a button) when you play Star Fluxx with us!
or look for an event near you... TableTopDay.com
If you are lucky, your local game store might be giving out these buttons too - but only about 100 stores got them - so know that they are limited and special if you do get your hands on one!
Make plans to play games on March 30th!
Felicia says: please use the hashtag #TableTopDay when you tweet about the event